What's In Your Pouch?
HOLA, makeup junkies!
I knooow most of you are curious about what's inside someone's makeup pouch. Now, it's my time to reveal what's inside my makeup pouch. Let's go..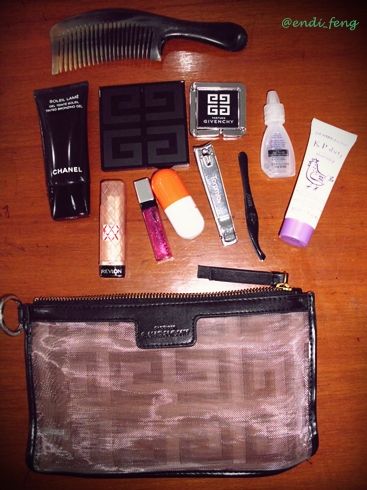 TADAAA!
I got that transparent-net makeup pouch from Givenchy beauty event last May [you can read my report about the event,
HERE!
]. Love the pouch, because I can see through it, so it makes me easier to grab out the thing that I want.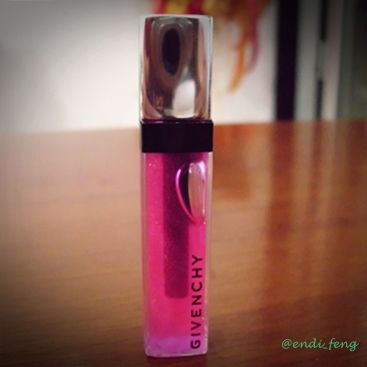 Givenchy Gloss Balm no 5
Givenchy mirror, and bag holder
Another Givenchy stuff..
Givenchy Gloss Balm no 5: this lip gloss is FABULOUS! Why? It's non-sticky, glossy, yet keep your lips moisturized. It isn't called as Gloss Balm for nothing! And it smells so nice too. I put it on when I want my lips look healthy, and glowy on photos. Kyaaa~ I'm busted.
Givenchy Mirror, and Bag Holder. Well, they're simply mirror, and bag holder. LOL >_<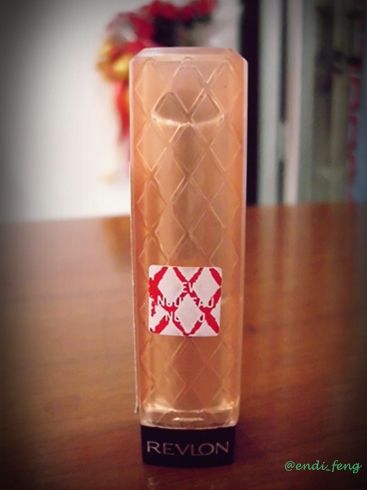 Revlon Colorburst Lip Butter : Creme Brulee
THE BODY SHOP Cocoa Butter Lip Care Stick
First of all, I don't wear lipstick. The only time I wore lipstick outside of my room was at
"La Vie Rouge Artist by Make Up Forever"
event [
CLICK ME
to read about the event]. So, whenever I feel sassy, and wanna put some colour on my lips, I go for my
REVLON Colorburst Lip Butter in Creme Brulee
. The colour is sheer choco, a little bit sticky, and a great stuff to moisture my lips.
Recently, I added another lip care regiment into my pocket. It's THE BODY SHOP Cocoa Butter Lip Care Stick. This lip care stick is my new favorite. For the last 8 months, I always using Vaseline Petroleum Jelly to take care of my lazy-to-scrub-and-dry lips. TBS Cocoa Butter Lip Care Stick works its wonder when I was in a taxi(which sometimes are freezing cold inside, especially when the rain is pouring outside), when I am cashier-ing, everytime after I brush my teeth, and before I go to sleep. Now you know how I take care of my lips on-the-go. :-D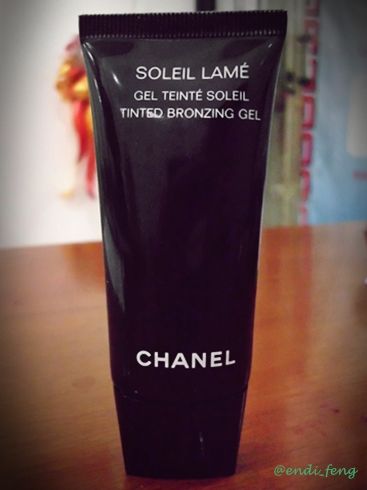 CHANEL Tinted Bronzing Gel in Bronze
Another favorite of mine. Ever since I moved back to Jakarta, I lost my tan like when I was in Bali [ooh, I will be back in Bali for sure!]. So, my dear friend of mine,
@mudina
, gave me this amazing
CHANEL Tinted Bronzing Gel in Bronze
. It's gel, the consistency isn't hard to blend on the skin, and give that glowing bronze complexion to the face, and neck. I can even apply it in hurry when I have no much time to do makeup, and still look good!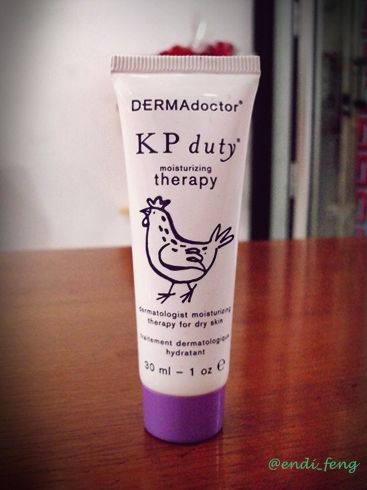 DERMAdoctor 'K.P. Duty' Moisturizing Therapy
So, basicly I use this
DERMAdoctor 'K.P. duty' Moisturizing Therapy
as my hand cream. Or I apply it on my elbows when it feels dry. On my heels also! It hydrates dry skin instantly. Thanks to
@moonlichan
for gave me this.. *smooch*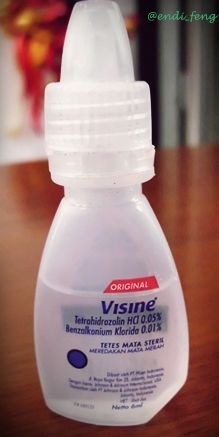 VISINE eye drops
I live in a tropic country, and a very polluted city. If my eyes irritated by the dust, wind, air, and the other stuff, I drop this VISINE Sterile Eye Drops immediately.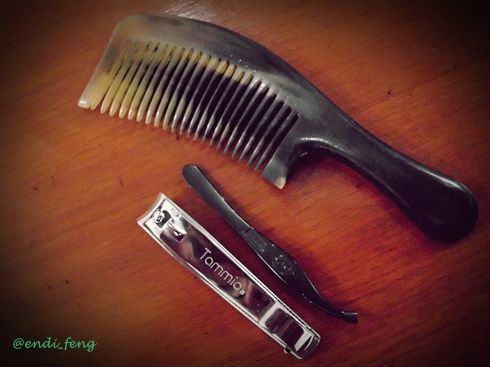 Comb, Tweezers, Nail Clipper
Pen
And don't forget another utilities, COMB, TWEEZERS, NAIL CLIPPER, PEN.. Well, we never know what will occurs to us even when we hang out at the mall. Maybe chipped nails?(do I hear OUCH?), Nagging nose hair?[EEEW! Tweeze it!], Friend asking to tweeze her brows?(AMEN to da nicely arched brows), Someone asking for our autograph? [LOL].
Well, that's it y'all.. Maybe gonna update whatever inside of my makeup pouch when I ran out of my lip care stuffs.
OOOH! ONE MORE!
EVIAN facial spray
This EVIAN Facial Spray is always on my bag wherever I go. YAY for hydrated facial skin! Pinky promise to always moisturize, and hydrates your skin? #OKESIP
So, TOODLES!
XOXO