Purple-ish FOTD
Hai, makeup junkies..
It's my first time to blog from my phone. *excited*

So, I wanna show you a quick makeup that I did on my face to kill time. This FOTD(Face Of The Day) is supposed to show you the love that I have towards Make Up For Ever Rouge Artist Intense number 36 in Satin Fuchsia.
Let's go..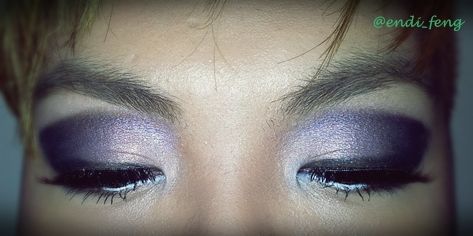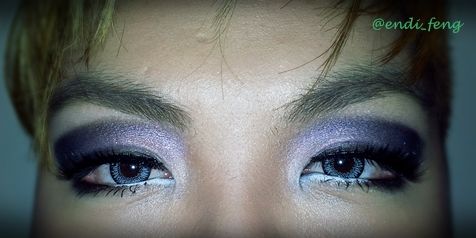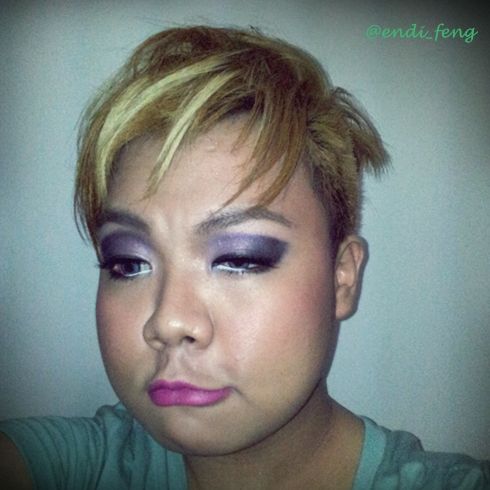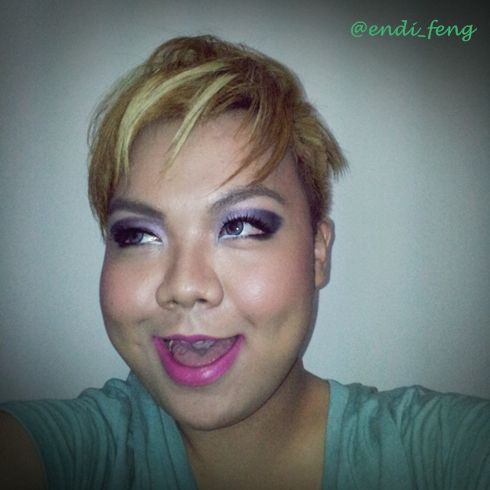 Anyway, look at the face. I think the foundation white-cast with flash light on. But actually look nice on my skin on mirror.. Sorry for the under eye, forgot to put on any concealer.
FACE
:
- Sari Ayu cream foundie in the darkest shade for contouring cheek bones
- Revlon cream makeup Age Defying foundation
- Sari Ayu compact powder in Kuning Langsat
- Bobbi Brown bronzing powder to contour jawlines
CHEEKS
:
- Illamasqua powder blush in Hussy
EYES
:
- Au Beau eye makeup base
- MUFE aqua shadow number 24E (all over the lid)
- Wet n Wild eyeshadow palette in Petal Pulsher
- Cusson's baby moisturizer to foil, and mix the eyeshadow to be the eyeliner
- NYX jumbo pencil in Black Bean for the tight lining
- Revlon eye custom mascara
- Wardah waterproof pencil in white
- falshies Oris n Bilqis (I forgot the numbers)
LIPS
:
- Of course the MUFE Rouge Artist Intense number 36 in Satin Fuchsia.
Alright. That's it for now.. I know it's a mess. It's been a long time I did makeup on my face.. Better get some practice next time. LOL
XOXO
@endi_feng