My Weekly MINI FACIAL Routine
I live in a very stressful city and environment.
The city is JAKARTA.
The weather, the pollution, and my lifestyle in Jakarta are kinda disastrous.
You know me.. I take things slowly now.
When things are going crazy around me, I escape to my room, cool down my head.
Then open my vanity case, found these items, and start a mini facial myself since last August.
HAHAHA >_<
Sari Ayu Martha Tilaar "Jeruk" cleansing milk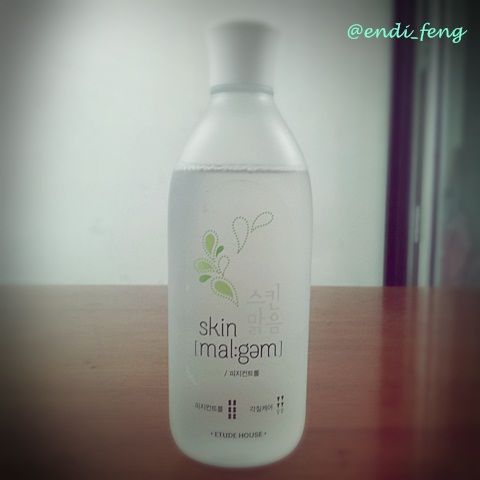 Etude House Skin Mal-Geum in Fresh
Evian Facial Spray
= STEPS =
Cleansing the face using this cleansing milk from Sari Ayu
The thing that I like from this cleansing milk is, it's mild, and suitable for my normal-to-oily skin type.
Its calming yet refreshing citrus scent is great too!
Since it's local product, the price is chirping CHEAP-CHEAP-CHEAP..
Take off the cleansing milk
OR
I spray the Evian on cotton pad, and using it to wipe off the milk outta my face.
Put on the mask
Its gel texture and VERY hydrating formula are very helpful for an instant self-pampering.
Not to mention the NO RINSE factor! Superb.. *.*
Well, if there's any excess mask on the face after 3 minutes, I wipe it off with toner using cotton pad.
OK.. This is my MINI FACIAL routine since last August.
I've been doing it once or twice a week.
And actually, I'm in need of facial scrub..
Too lazy to grind oatmeal and mix it with Vit E capsule & honey for scrubbing.
OOPSIE!
DID I JUST SAY IT OUT LOUD?!
Now I guess I gotta give you my DIY recipe of facial scrub, huh? LOL
Well, will post it next time, when I got time to mix it up.
Stay tuned!
XOXO
@endi_feng