REVLON Photoready Airbrush Mousse Makeup & Correcting Primer
OK
I know I was late to post this review as it should be posted 2 months ago..
*sorry, Mas Angga >_< *
Here we go~
Revlon Photoready Airbrush Mousse Makeup, & Correcting Primer
First stop, Revlon Photoready Correcting Primer
Although it's fragrance free, the primer has silicone in it.
The silicone prime our face into a velvety canvas to work on makeup.
Go figure the fragrance free formula..
Yes. Smell like rubber. But got away gradually after topped with foundation.
The color is pinkish-lilac, which made our dull skin look more even, & brighten.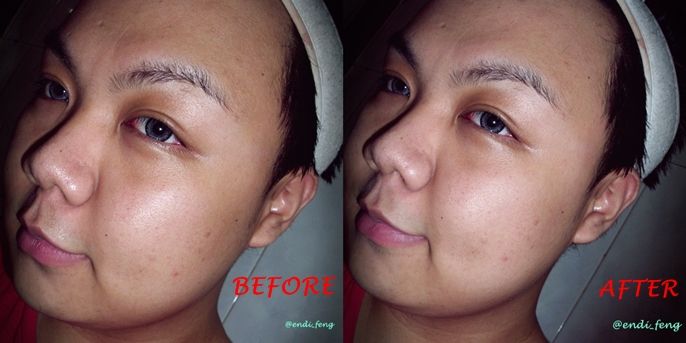 My face looked brighten after applied the Correcting Primer.
Love the texture, and the quick dry formula.
Some primer takes like forever to dry!
---
Second, Revlon Photoready Airbrush Mousse Makeup in 050 Medium Beige
At first, I was taken aback when I tried it on their launching party.
It's mousse! It got that bubbly texture, and feel so light..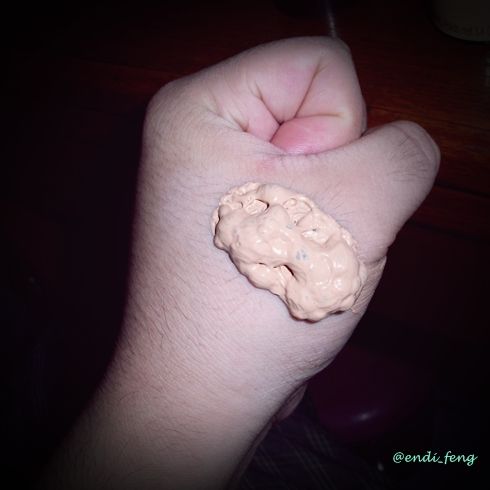 At my first encounter with this foundation, I was shocked at how full of the coverage.
Maybe it looks light, but the power in it is way beyond its look.
The only thing which nag me is the smell.
It smelled kinda funny, but ran off after several hours..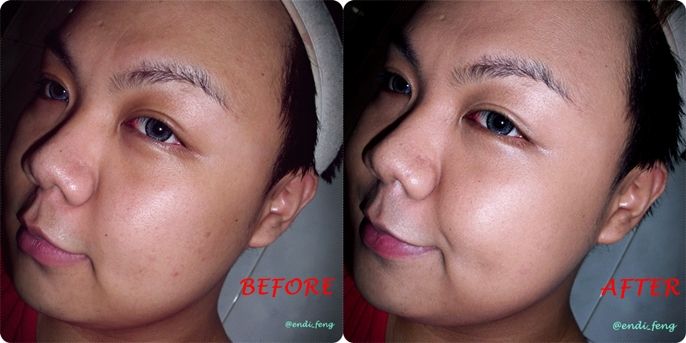 See the differences that can the Mousse Makeup made?
WOW!
However, I tried to let it stay on my face for 2 hours.
The makeup kinda washed-off on some points where I sweat frequently..
So, make sure you set it properly.
That's it for now.. See you on the next post.
XOXO
@endi_feng