My MonShu Babies
As you know, Shu Uemura Indonesia is selling MonShu collection (Karl Lagerfeld >< Shu Uemura collaboration) since 1st of November 2012..
[ read my report about the press release event last September by
CLICKING HERE!
]

MonShu Complete Collection
And of course I didn't waste my chance to grab some items of the MonShu collection. HAHA..
My MonShu Babies
I really love them all.. So lovely, yet sophisticated!
The eyeshadow are jewel-like colors. LOVE~
OOH! I forgot to introduce you to MonShu girl..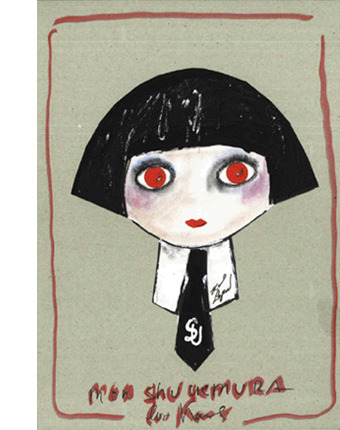 Mon Shu Uemura (My Love Uemura) by Karl Lagerfeld
PSSST! You have a chance to win some of the collection worth 1 million of IDR (Rp 1,000,000.-)!
If you're in Indonesia, join
@shuuemuraID
MonShu look-a-like contest!!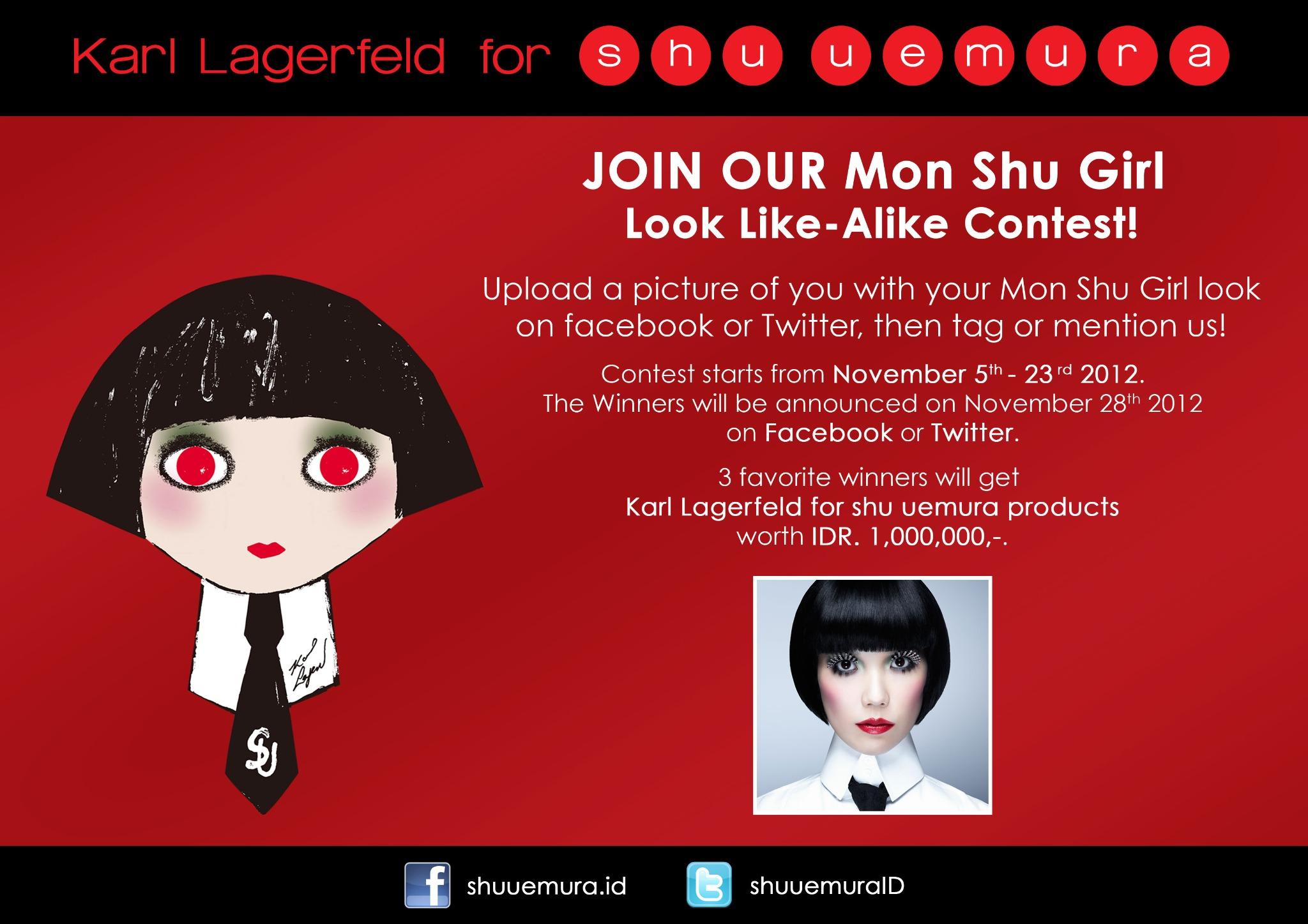 The Information for the contest
So, The contest end on 25th of November this month.
JOIN ME in the contest. LOL
Well, on my submission, I was using my MonShu eyes & cheek palette.
BUT, to enter this contest, you don't have to use any of Shu Uemura product!
Any products is fine by them, just make sure you look like MonShu Girl on your submission picture. ^^,)
My Submission >_<
| | | | | | | | | |
| --- | --- | --- | --- | --- | --- | --- | --- | --- |
| OK, that's it for now.. SAYONARA~ | | | | | | | | |