Bobbi Brown Indonesia ft. Beauty Treats Indonesia "Exclusive Bloggers Gathering"
Last friday was my first encounter with Bobbi Brown Indonesia, and Beauty Treats Indonesia's representatives.
Was very excited to be invited by Beauty Treats Indonesia to join their Bobbi Brown beauty workshop-slash-bloggers gathering event.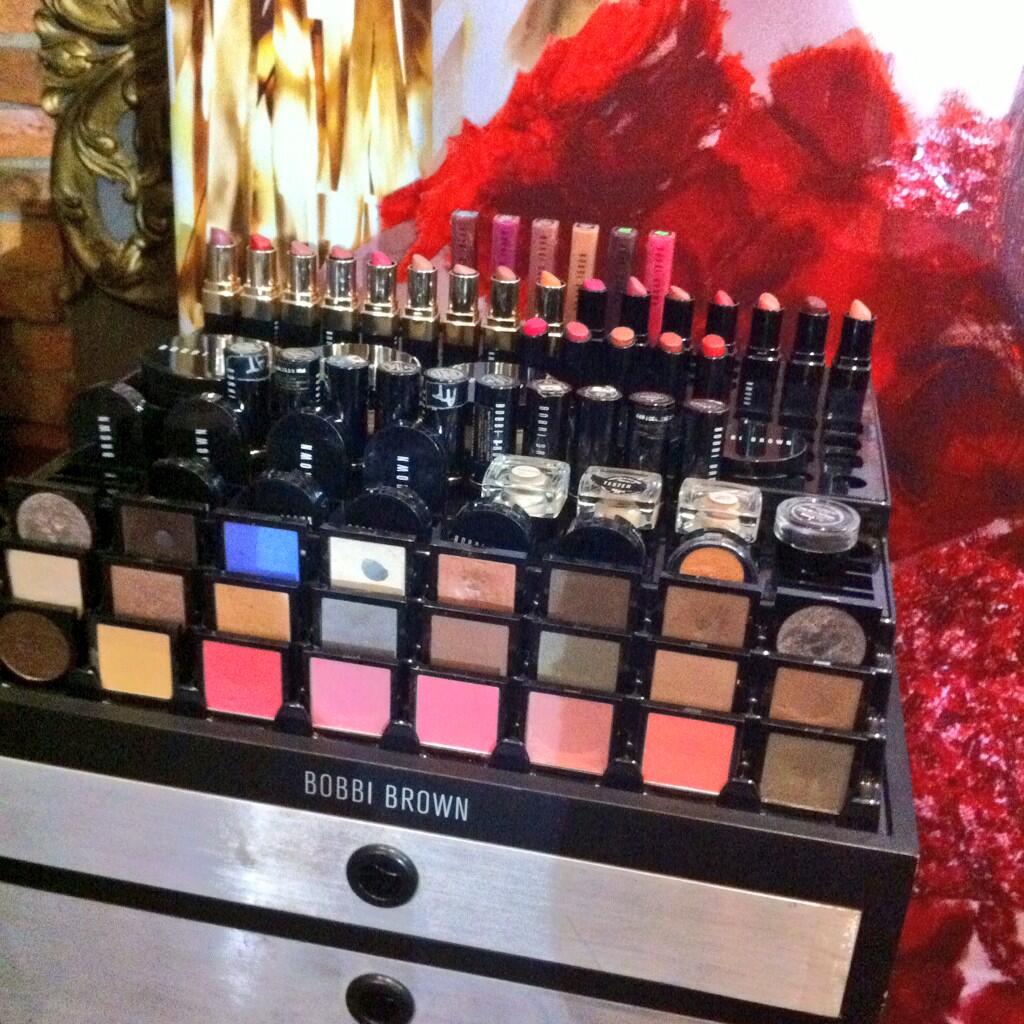 one of the color display at the event
Amanda, BB Indonesia's makeup artist/beauty trainer, has the brushes collection which is VERY LOVELY..!
I wouldn't touch them due to hygiene issue, but I bet my traincase full of makeup, that the brushes are soft, and made the makeup application with ease.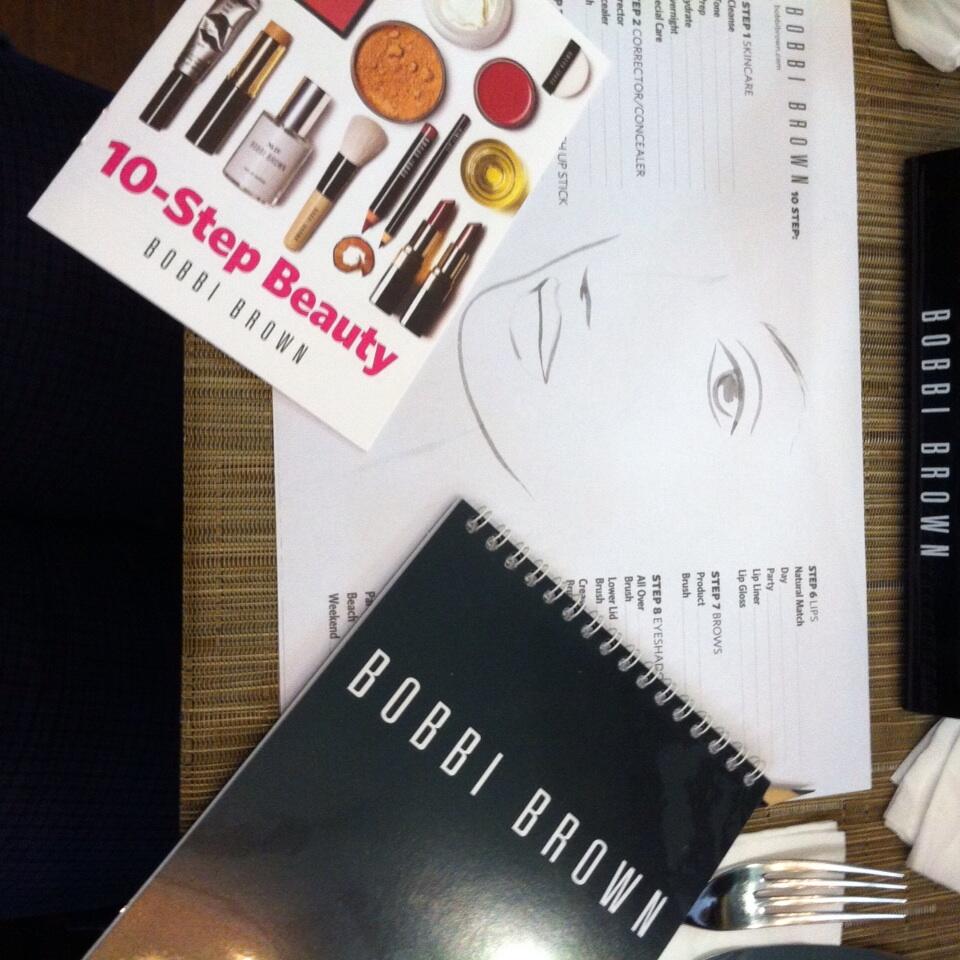 This was what I got on my table when I got into the venue. A face chart, 10-step beauty pamphlet, and Bobbi Brown note.
I thought I gotta do the face chart like I had to in school. LOL But I got no brushes with me, and the face chart was just more-or-less an illustration what we gotta do when we are planning to do on our client's face.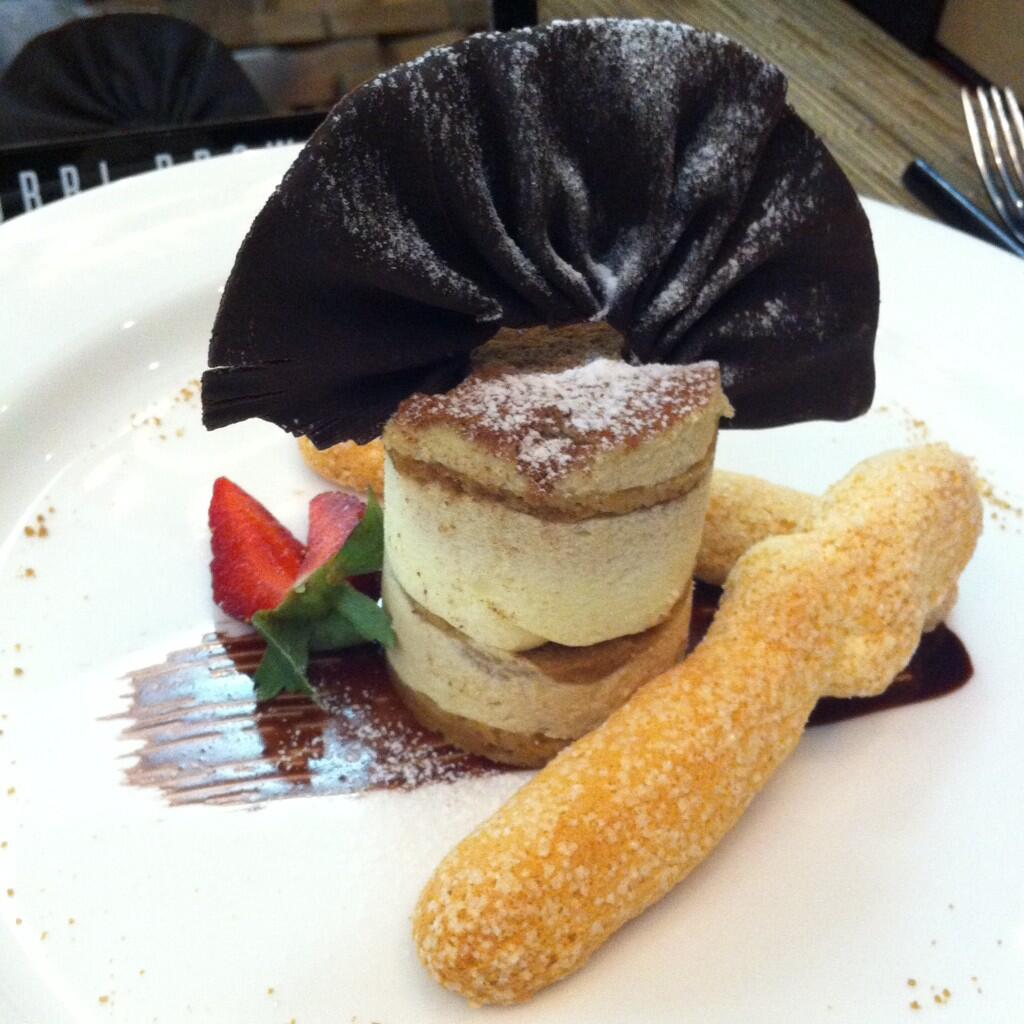 The dessert, tiramisu somethin' somethin'
the main course, grilled chicken somethin' somethin'
We gotta eat before we go cray-cray with the makeup, yes?
The event took place at Rustique Restaurant in Plaza Senayan, Southern Jakarta.
Got carried away by chit-chatting between fellow bloggers, Mirna [representative of Bobbi Brown Indonesia], Amalia [representative of Beauty Treats Indonesia], and Amanda the beauty trainer of Bobbi Brown Indonesia.
I forgot the names of the food that served to me. LOL!
So sorry, Rustique restaurant.. >_<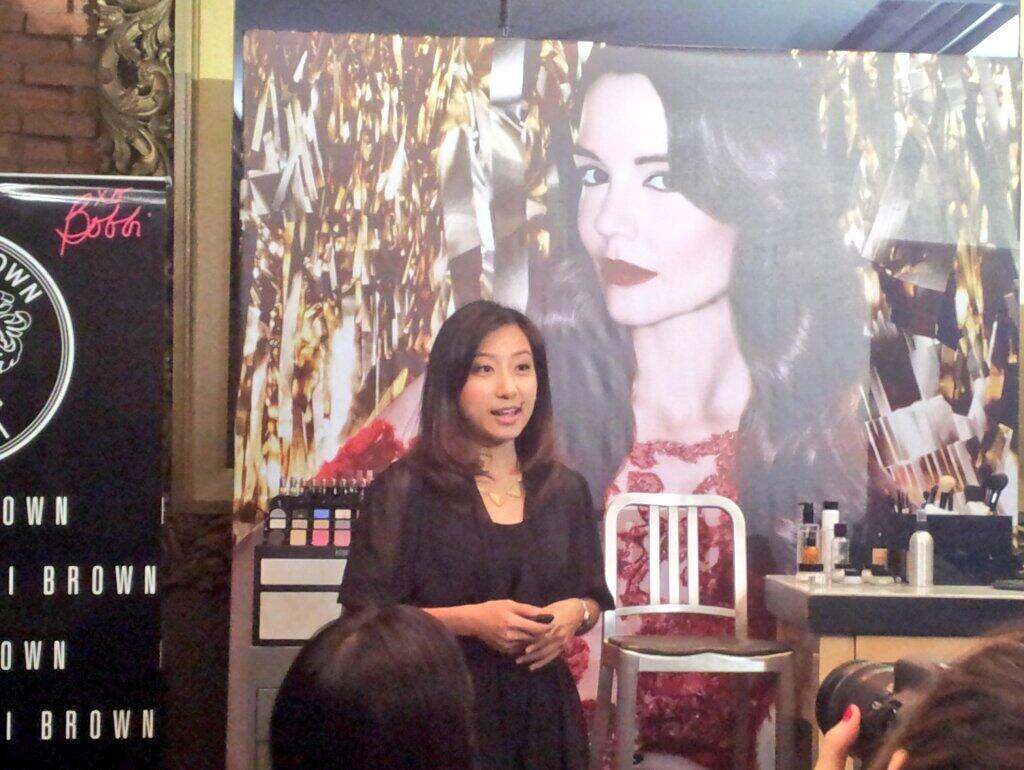 Amanda, the BB Indonesia makeup artist/beauty trainer][ was giving beauty demo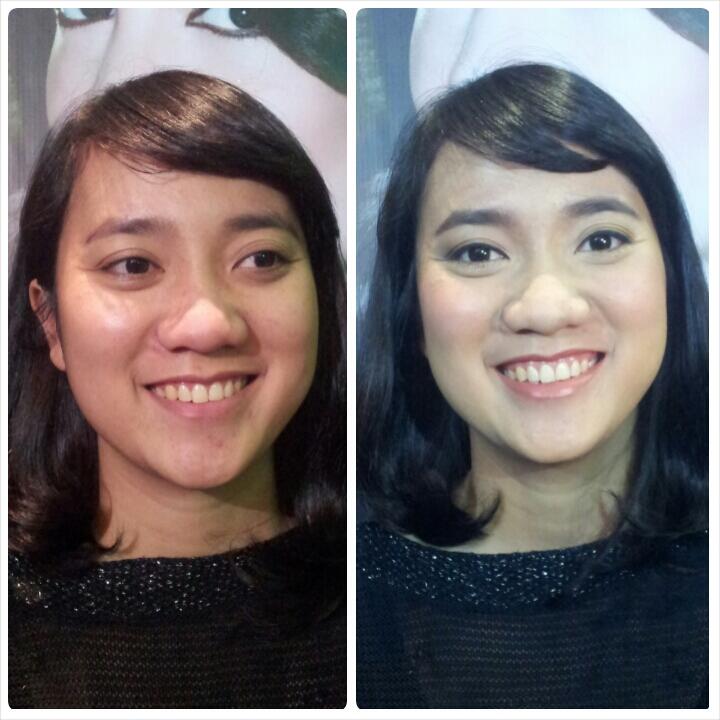 The before - after Au Naturel makeover
"I believe all women want to look like themselves, only prettier, and more confident." - Bobbi Brown
Base on Bobbi Brown's philosophy above, the makeover is just to enhancing the model's facial features.
I love natural/daily makeup. It doesn't change who we are, but perfecting our complexion, and with just a hint here or there of correctives made up.
This method fits female, and male makeup.
By the way, there's famous 10-Step beauty by Bobbi Brown:
After the skincare was applied, corrector/concealer is applied sparsely with gently pat motion using concealer brush, focus on the undereyes first.

Foundation. Swatch a few shades of yellow toned foundation on the side of the face, and check the colors in natural light. The shade that disappears is the right one. Use makeup sponge for spot-apply foundation. As for all-over coverage, apply and blend using foundation brush.

Powder/bronzer. Set those concealer, and foundation using powder. Loose powder for a crease-free wear. To warming up/contour face, dust some bronzer over cheeks, forehead, nose, and chin using bronzer brush.

Blusher. Choose a neutral shade blusher, dust it over apple of the cheeks while smiling. Blend it towards hairline, then downwards to soften color. *tips: layer a pop of bright blusher on top the neutral shade for a longer lasting look.

Lipstick. Use our natural lip color as guidance when choosing our everyday lipstick shade. The most flattering shade usually will be darker than our lips.

Lip Liner. For a more defined lips, line lips with lip liner after applying lipstick. Use a lip brush to soften and blend hard edges.

Brows. Use eyeshadow and eyebrow brush for a natural looking eyebrows. Begin at the inner corner of the brow, and follow its natural shape using light, feathery strokes.

Eye shadow. Sweep light color eyeshadow from lashline up to browbone. A medium/darker shade on the lower lid up to the crease.

Eye Liner. Dampen the eyeliner brush if you're going to line your eyes using eyeshadow, or simply use the famous Bobbi Brown's Long Wear Gel Eyeliner. If you also happen to line your lower lashline, make sure the top & bottom liner meet at the outer corner of the eye.

Mascara. Curl the lashes first, guys.. Intense black mascara for a dramatic look. Brown one for softer look. *tips: for clumps free mascara, brush from base of lashes to the tips while rolling the wand to separate lashes.
*
okay, after read the 10-Step Beauty, breath.. INHAAAALE.... EXHALLLLLE...*
"Creating your personalized beauty routine is simple. All it takes is knowledge, a few easy steps, and the right products." - Bobbi Brown
It's the end of the event report, guys!
See you on the next post..