Maybelline CLEAR SMOOTH BBSTICK
Hi guys...!!!
I just had my birthday on 1st of April. *THE WORLD SHOULD KNOW!*
And, a week before that, a package came from Maybelline Indonesia.
BBstick, BBcream in a stick form!
YAY? or NAY?
For me, it's a YAY..!!!
WHY?
Because it's so smooth to be applied on my face.
And, the shade number 03 Radiance suits my facial skintone kinda good!
Some people might find it really disturbing as the BBstick can be caking on a very dry skin, or move around on the oily face.
Tell you what?
For dry skin, try to add some of hydrating serum before hand, like MUFE HD Elixir, or MakeOver instant hydrating serum. Don't forget your eye cream and moisturizer, then apply the BBstick.
And for oily faces, heard of matte makeup primer? You can try L'Oreal base magique, or some makeup junkie adore Monistat chafing gel powder.. Skip your moisturizing regime, use the primer, then the BBstick only(which BBstick has the moisturizing agents as well). Pile up those moisturizer in your daily makeup routine can causing makeup melt down real fast!
The real magic about this BBstick is, this one has a powdery finish!
WHOA! Cutting so much hassle in my daily makeup routine to setting my BBcream with powder!
I just spray my Too Cool For School makeup fixer after blend the BBstick with my Armando Caruso flat top brush.
As I get the number 02 Natural shade as well, which is much lighter than my facial skintone, I just use it to highlight my nose, forehead, C-zone, cupid bows, and my chin.
It's very easy to use..
Notice the lighter color on my forehead, C-zone(eyes to uppercheek), cupid bows, and chin?
It's shade no 02 NATURAL.
The rest is shade no 03 RADIANCE
The downside is, the smell kinda turning me off. It smells like rubber, and cake up under my eyes if I didn't put on my eye cream on first.
LEFT: with eye cream underneath BBstick on my eyebags | RIGHT: just moisturizer

Smoother with eye cream beforehand, yes?

A very limited shade range to choose! As always, Asian BBcreams are so not easy to fit into everybody's facial skintone. It can be too ashy, too pink, or too white for some.
But if you have a medium fair skin like mine, go for the shade number 03 called RADIANCE!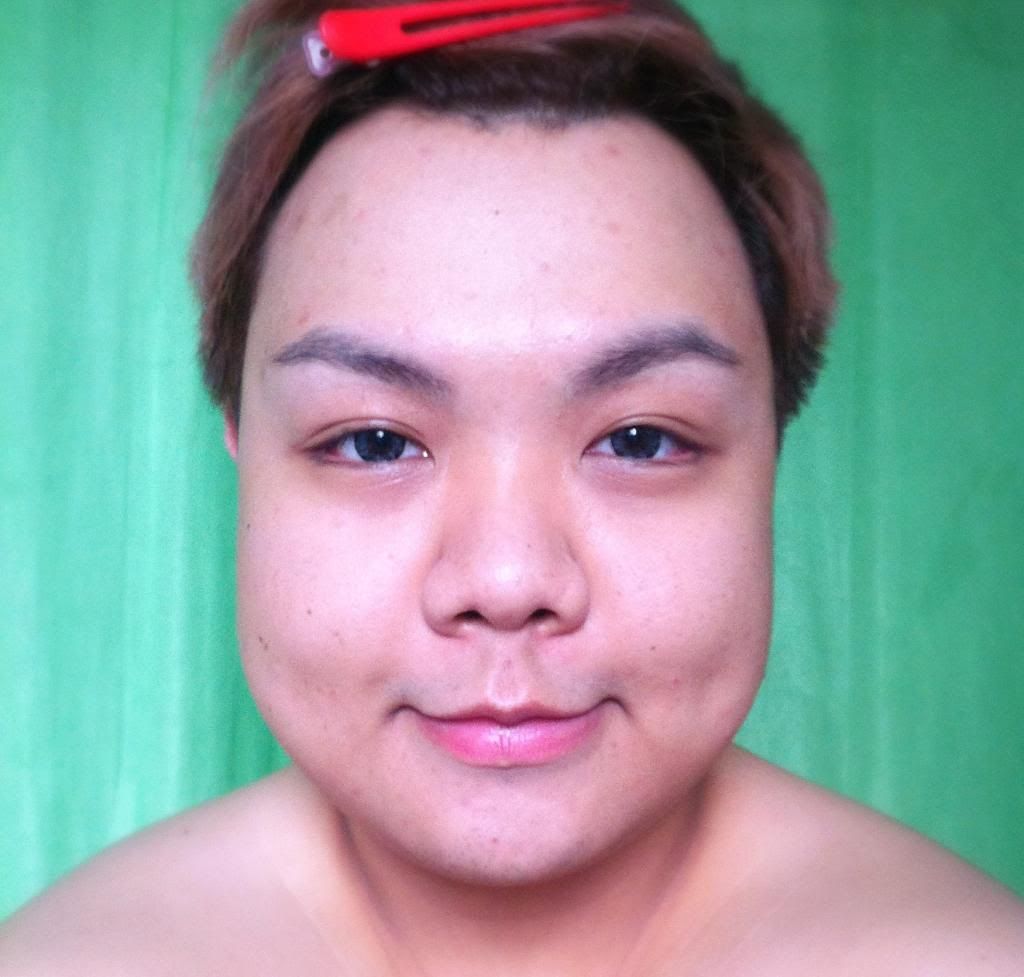 BAREFACE (or bear face? LOL)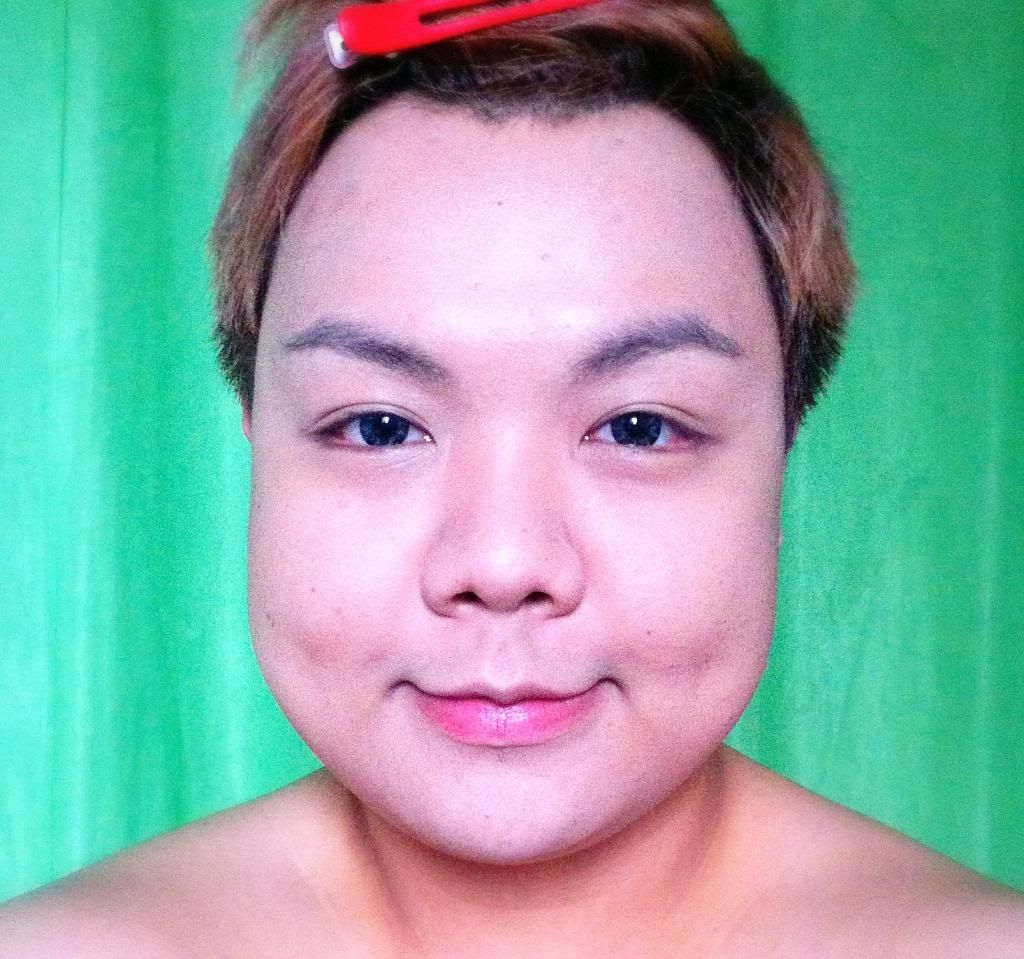 After blend all of those BBstick together.
Matte finish, the glow I think came from the shade no 02 as the highlighter.
As you can see, BBstick/BBcream always tend to give much lighter complexion than our natural skintone. I have nothing against it. But it's a bothersome for me if I got tanned up.
Keep being matte on me for like 2-3 hours, then start to oiled up, and vanish on my T-zone as I keep sweating and keep blotting the sweat with tissue paper. Overall, this BBstick keep my complexion smooth, and brighter for daily use.
BBstick is FANTAStick...!
TRY IT OUT!
And see you on the next post..