Kiehl's Correcting & Beautifying BBcream
yoohooo~
Have been raved about this Kiehl's BBcream on Twitter and Instagram for a month.
But, I just like really been using it for 2 weeks in a row every morning.
And I think a 2 weeks experience with this product would give me a legit points for me to do this review(?)..
>_<~ jeongmal moolla! kyaaa~
There's a focal different between Asian BBcreams, and the Western BBcreams.
The Asian ones tend to produce whitey/ashy finish when they oxidized. The texture is more thick/creamy, thus it gives medium coverage..
The Western ones tend to be sheer, more like a tinted moisturizer, packed in a BBcream body. The texture is watery, well, like tinted moisturizer. Nuff said..
Both give moisture, sun screen, and other 'benefits' depends on the variant or brand(i.e.: anti-aging agents, vit C, snail extract, and blahs)..
---
OK, back to this Kiehl's BBcream..
I got this BBcream for 350,000.- rupiahs at SEIBU, Grand Indonesia.
Worth to buy? I would say, it's worth to try..
Because I was using the Asian BBcreams before this, but none of those match my skintone better than this one.
I was intrigued to tried this one out because fellow bloggers are raving about it in the past (give or take) 50 days.
So, I just gave it a go. HAHAHAHA
*impulsive buyer alert!*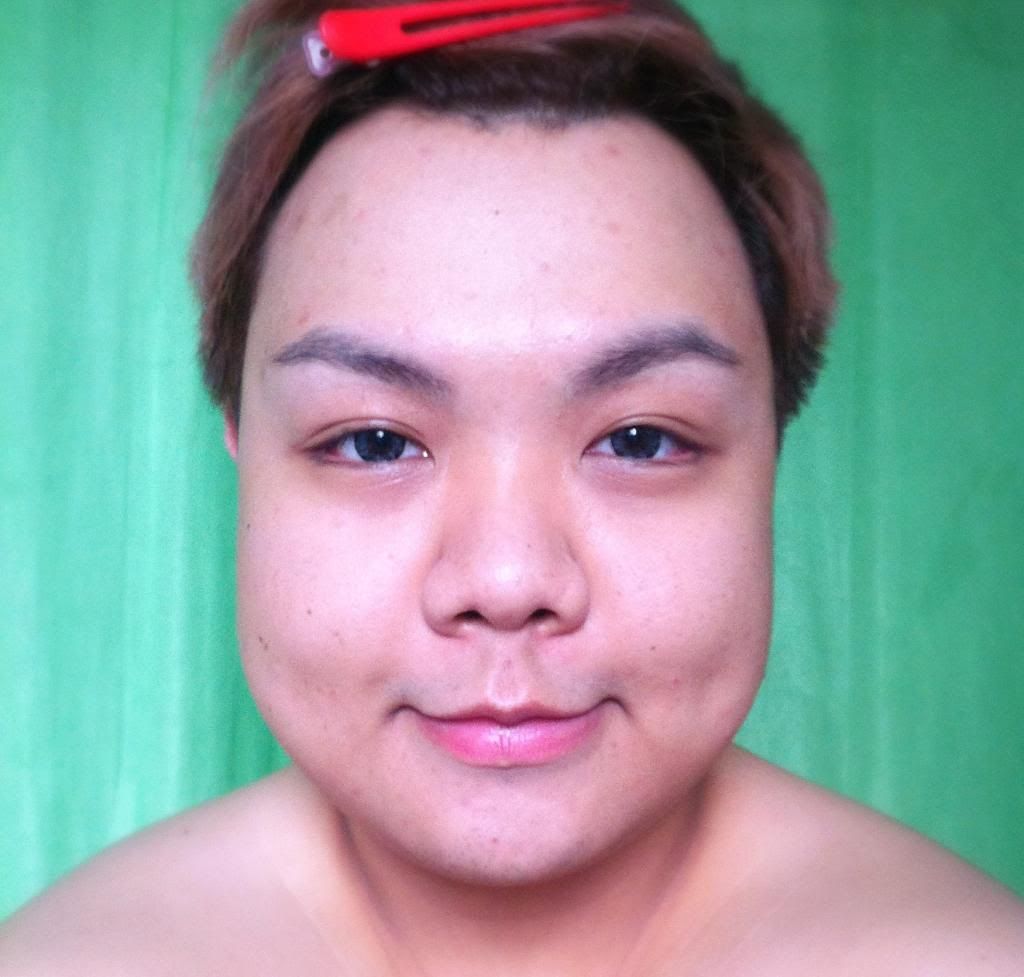 My bare face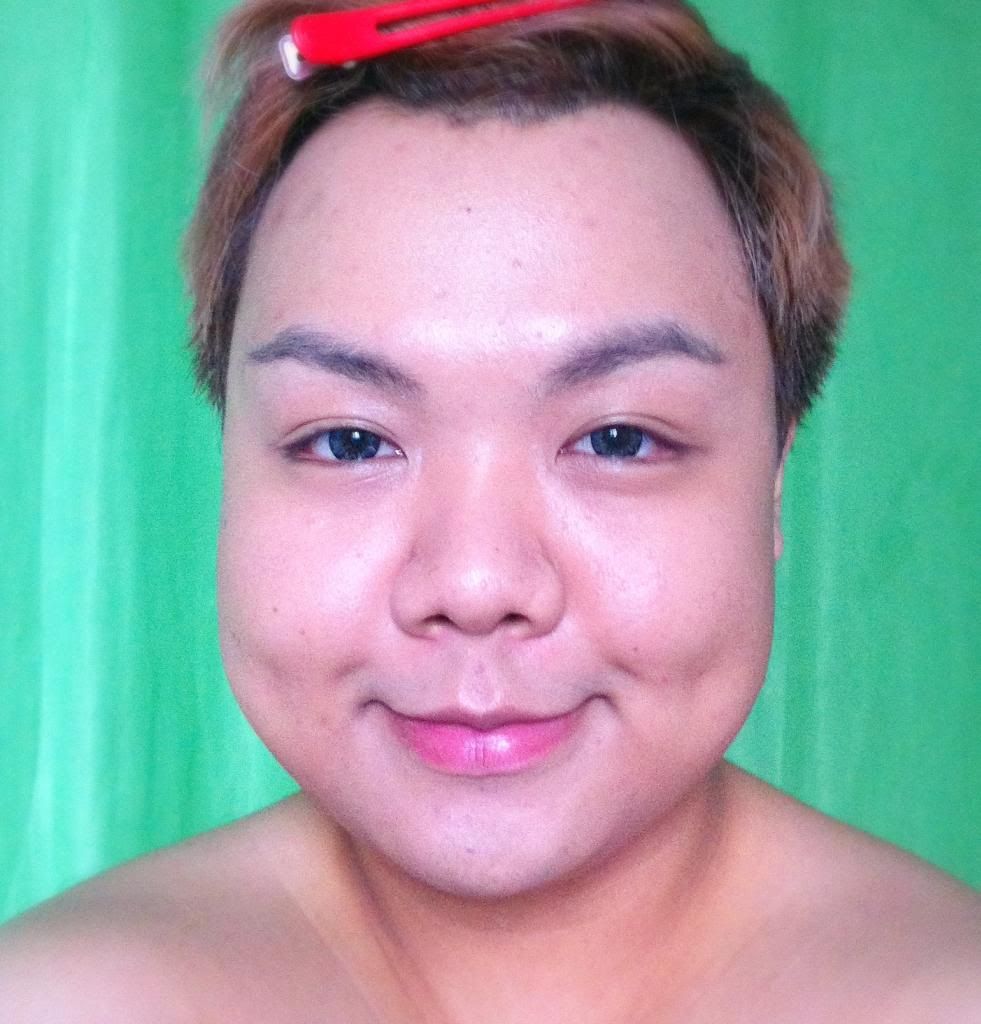 After using Kiehl's BBcream
As you can see on my pictures above.
The BBcream didn't give a full coverage on my blemishes/black spots.
But it made my face look brighter, and gave a dewy finish.
It didn't look like I whip on any product on my face either.
That's what really matter! I LOVE IT!!
And it didn't produce those overly whitecast on photos with its SPF 50!
CRAZY! I know..!
FYI, I just applied 1 ply of the BBcream.
You can build it up unto medium coverage.
Don't over piled it up though, because for those with very sensitive skin, it can cause breakouts.
It contains alcohol.. So, be cautious.
For 2 weeks after using it daily, I find my face becoming more supple, brighter, and BRIGHTER!
DID I SAY MY FACE BECOMING BRIGHTER?!
I think it's because of the Vitamin C in it.
Too bad I didn't catch the photos in between my 2 weeks experience.
Mian-hae.. I'm so sorry, I'm gonna punch my face now(using powder puffs)! >_<
The texture of it is runny cream, moisturizer like texture.
So I just using my stippling brush to applied it on my face, because of the texture, and I don't wanna using my fingers!
I'm too lazy to wash my hand after applied my morning routines makeup.
I'm the type of "makeup-then ready to go" person.. HAHAHA
And oh! I'm not a person who wanna hassle with powders to set my makeup every morning, so I just use it alone every day over my serum.
When I blot my sweat with tissue paper, the BBcream hardly transfer on the tissue!
Magic!
Well, unless you vigorously wipe it with tissue paper, it will.. D'oh~
It disappear on my face, after like 4-5 hours on the prominent areas(T-zone, cheeks, and chin).
And don't have a great oil control in it, so my face started oiled up after a couple of hours after applied it on..
But still, the BEST BBcream I've ever tried so far..
Or should I call it a tinted moisturizer instead?
Because BBcream stands for Blemish Balm cream, where it should have treated the blemishes, and get rid of them. And this BBcream didn't give any of those benefit for me so far. Hmm..
I should try to use it everyday for a month then.
But I was bored already.
Aigooo~
OK, that's it for now..
See you on the next post.
XOXO
@endi_feng