HOW-TO Prep Your Eyes
Lotsa girls tell me(even myself) that they got problem with mascara smudging on the lids, and eyeliner tore off because the greasy eyelid! YES, eyelids can get greasy too. I want to show you guys how to apply mascara and eyeliner on myself, even on my clients.
prep with eyebase and foundation
Step 1: Clean your face! You can use your choice of cleanser, and use your toner/astringent. Make sure your eyelids is out of dirt.
Step 2: Apply your favorite eyebase on the lids, apply it sparingly, just so your makeup you put on won't crease.
Step 3: Okay, some people think that apply foundation on the eyelids is wrong or unnecessary. TELL YOU WHAT? There's even discoloration between your eyelids and the area around brow bone, and some people have that reddish/blue-ish vein appear on the eyelids. Beside, the foundation give you the nice canvas you need to color your eyes.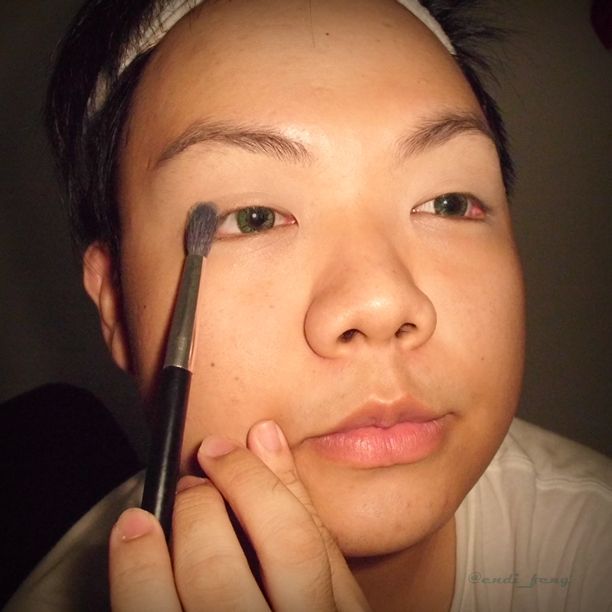 powder the eyelids
Step 4: Lightly powder your eyelids. Here I'm using my blending brush to do it. But you can also use your 4th finger lightly swipe over the lids.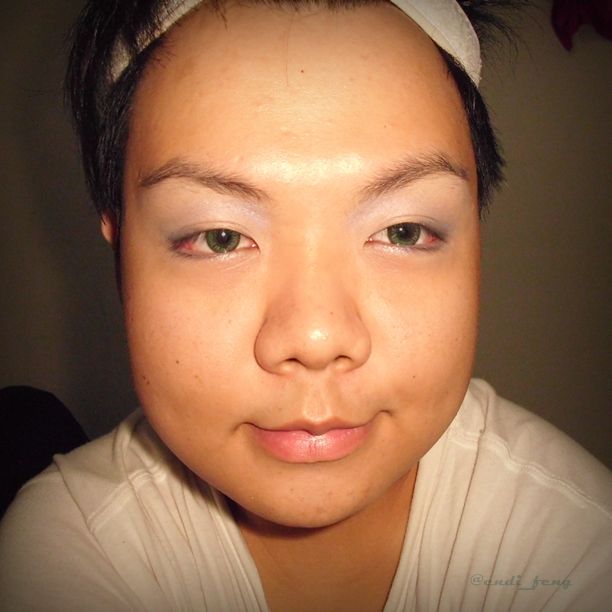 apply eyeshadow
Step 5: Put on your favorite eyeshadow. But on daily basis, I love this soft washed out color. With the eyeshadow on my eyes, you can see that I got a flat eyelids, and now I got pop from the eyeshadow.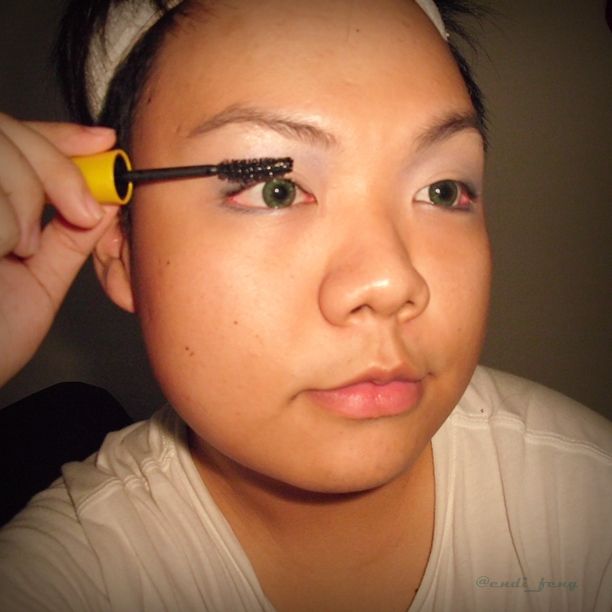 put on the mascara
Step 6: Put on your favorite mascara, girls! I love mascara, it makes my eyes appear alive. Remember, the way to put on the mascara is WIGGLE-FLICK OUTWARD.
comb your lashes
Step 7: COMB YOUR LASHES! After every single application of mascara, make sure you comb your lashes to avoid clumps. So, after combing your lashes, you can always put some more coat of mascara on the lashes. Just remember to comb your lashes after every application!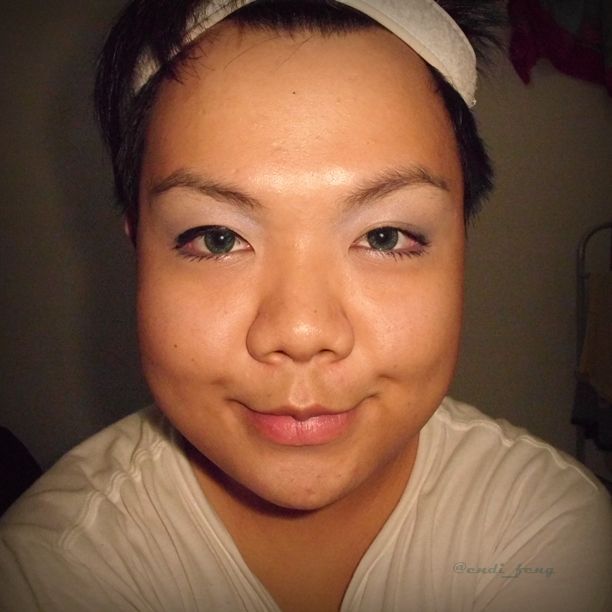 eyeliner
Step 8: Put on the eyeliner. As you can see, mascara just give you what your eyelashes can do to define your eyes. But with eyeliner, you'll get the dramatic look instantly. (BTW, you don't have to apply eyeliner that thick. LOL it's just a demo for you to see the difference of mascara alone, and with the eyeliner on.)
Step 9: Wipe of the dirt from your face with face wipes/baby wipes.
Step 10: Finish up your look with the face makeup as you always do(foundation, powder, contouring, blush, lip colors)
VOILA!!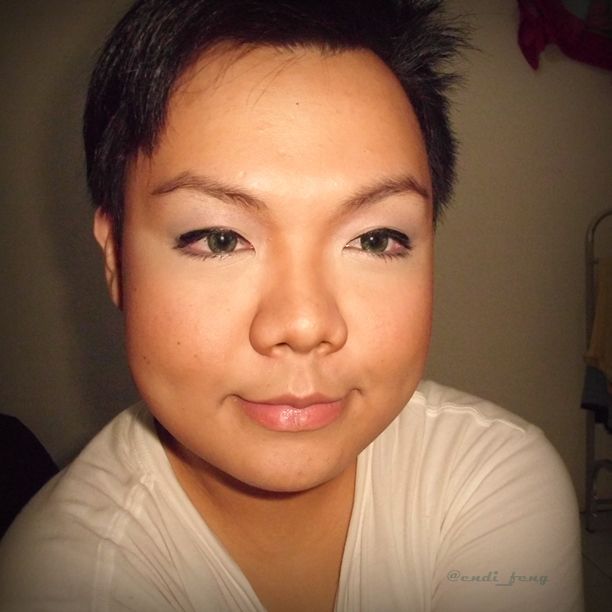 finish look
I hope it helps you girls with eye makeup smudging from mascara and eyeliner. Let me know if you find it helps you out!

XOXO
e-mail: endifengmakeup@gmail.com