Have A Lovely Valentine's Day!
So, as we all know, when the Valentine's day come, malls, billboards, even people will dressed in PINK!
Not that I hate pink color, but it's kinda tricky if it comes to makeup(eyeshadow as an example). If you don't know about what shade to mix/compliment it with, you'll ended up looking sick. YOU DON'T WANT IT THAT WAY, RIGHT?!
So, here we go, as I will give you some tips on HOW-TO-MAKEUP-FOR-VALENTINE's-DINNER-DATE! I decided to take some retro 'socket lining' in it.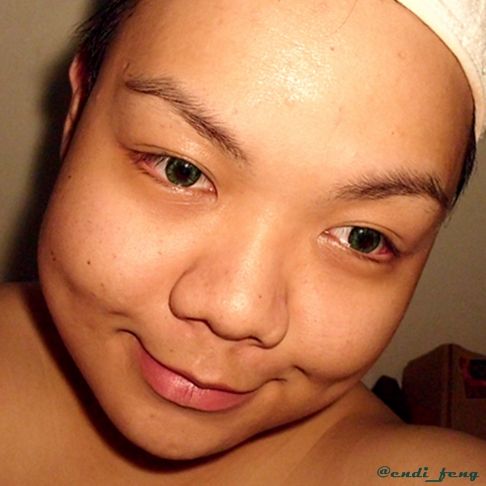 prepping
I apply Vaseline Man oil control moisturizer on my face, Banana Boat lipbalm before I put on any makeup.
Then, I prep my eyes with Au Beau eyebase, & Sari Ayu liquid foundation in Sawo Matang.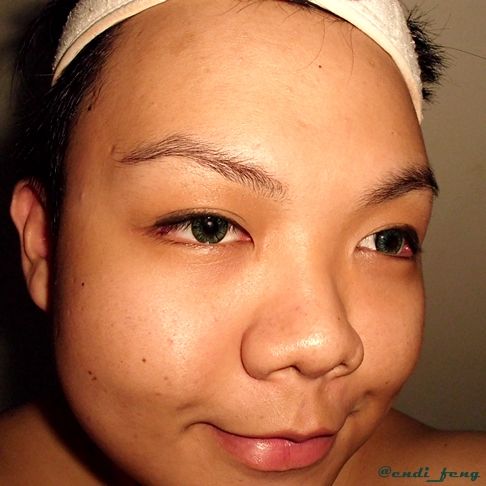 tightlining
Heavily apply creamy eye pencil/kohl in your inner rim of your upper lashes, and SMUDGE OUT!
Then, from now on, you have to imagine what I'm telling you right now. HAHA
Take shimmering washed pink eyeshadow, apply it ALL over your eyelids to the under brow bones,
To compliment my green eyes(I'm using contact lenses), I put on shimmering grey-lilac on the center of the lid, then blend out,
To draw socket line, and create crease, I'm using small dome brush apply glittery midnight black on the outer-V area, and blend in.
I apply 2 coats of mascara on my upper lashes, and put on the lash extender cils(small fibers to make lashes look longer and thicker), TO SET the cils, I put on a loyal amount of 2 coat mascara again,
Wipe away fall out cils on the cheek with face wipes, or you can use your fan brush to brush it away,
Put on eyeliner(I'm using gel eyeliner, liquid will do just fine too), remember, start with thin line in the inner corner, then thicker towards the outer corner of the eyes(in my case: hooded eyelids, I have to put thicker in the inner corner to make it look alive),
I put on foundation on my face using stippling-buffing brush, I'm wearing Sari Ayu liquid foundation in Sawo Matang, mixed with Revlon PhotoReady liquid foundation in Golden Beige,
For the under eyes dark circles, Maybelline concealer in sand, set with clear smooth compact powder in natural,
For contour my cheek bones, temples, and the half moon forehead area, I use Bobbi Brown bronze powder, apply with angled blush brush,
Subtly put on NARS 'desire' blush on the cheeks,
Apply nude lipstick of your choice, don't wear a bright lips on it, as we want to create a lovely evening, NOT for a show. Beside, if I were you, I won't wear red lips on a dinner date. As it will smear all over your partner's lips as you both kiss!

washed shimmering pink, STILA



Armando Caruso foundation brush


grey-ish lilac, DIOR

glittery midnight black, DIOR
VOILA!
Happy Valentine's Day!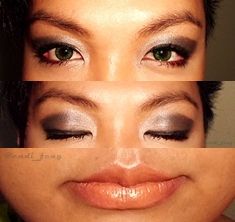 details on eyes and lips
Anyway, do you girls know that I open a personal makeup class? For you who want to learn about Korean or Runway look.. For registration, and details, open this link:
#dandanYUK
XOXO
@endi_feng
endifengmakeup@gmail.com