Hair Makeover by Shinjuku Premium Salon
So, on 28th of April, I was attending
Indonesian Beauty Blogger
's event. Meet all of the pretties, and a fab guy. LOL It was a fun day, and I really glad to have them in my life now. Love this community. Love y'all! *kuss kuss*
After we had our madness of beauty at the gathering, I decided to follow the others going to
Shinjuku Premium Salon
at Kuningan City. At first, I never had even an idea to do any treatment here. But, I was convinced by staring at
Stella Lee's ASH BLONDE hair
that made by this salon. I wanna dye my hair too, here, at this salon! LOL
The interior of the salon is great! We can feel a classy ambiance all around. The staffs and owner are really nice. LOVE them already! So, I popped out with an idea of having a caramel-like hair color. After consulting with Mr Audid(the owner), we've reached the decision where I'll be having a wild hair design. I put my trust in his professional hands. Dunno why, I never doubt his work on my hair(as I always felt everytime I'm in other salon).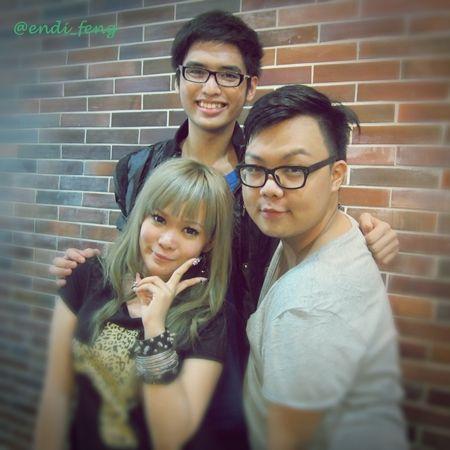 Me, Stella Lee, Franky Wu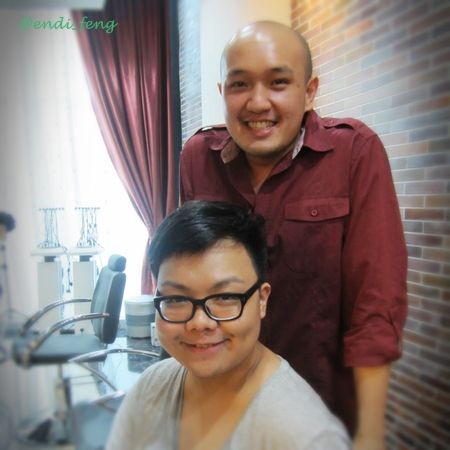 Me, before the makeover, with Mr Audid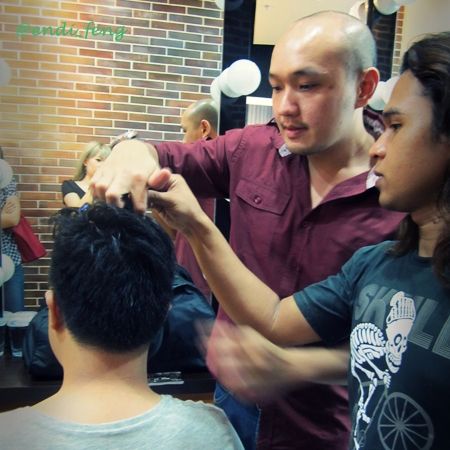 Mr Audid was directing the staff what to do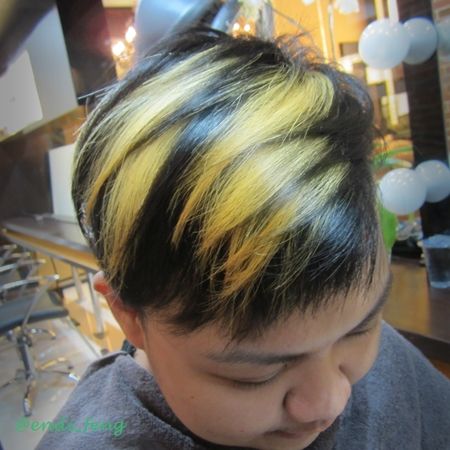 1st step, bleached some point of hair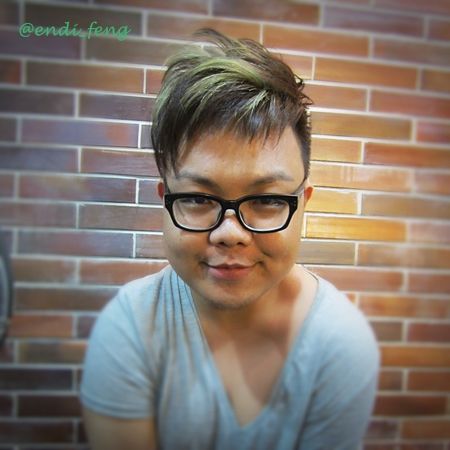 DONE! capital LOVE!
From the side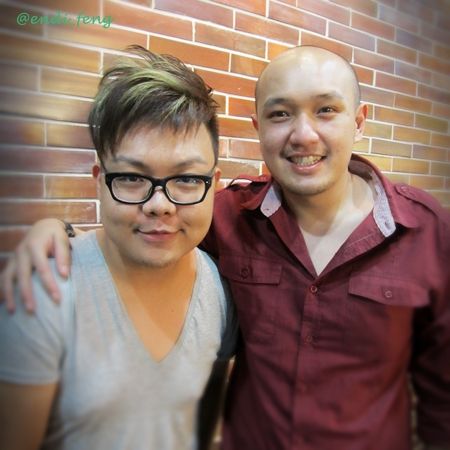 Me, with the proud hair designer, Mr Audid
So, basicly they bleached the hi-light points with a blue undertone dye, which on the result is bright yellow. Then color all of my hair with a green undertone dye, that resulting on ash brown color. I was in a rush, I think the process wasn't long enough for me to get the color right. Need to dye it 1 more time, me thinks(?).
I'm in love with this salon..! Definitely a RECOMMENDED premium salon, where you want professionals to handle your hair. At a promising price, the salon is giving
30% OFF
all treatment for its newly open promo at Kuningan City, 1st floor. LOOK FOR Mr AUDID!
XOXO