GONG XI FA CAI - HAPPY LUNAR NEW YEAR
Well, I know I'm late to greet y'all Happy Lunar New Year, but in my defense, it's still in Lunar New Year spirit until it past CapGoMeh, eventually(sobs, I'm growing older).
Anyway, I'm so happy this year. Because I gotta spent my LNY with my family(dad, mom, sister, brother, nephews, nieces, in laws. It means more Hong Bao. MUAHAHAHAHA *evil laugh*). We went to Lombok island, and Gili Trawangan. WOOT!
So, on 23rd January my sister drove the car, my brother & bro-in-law bike the motorcycles. We're heading Padangbai from Denpasar. Then took the ferry to Lombok island(1 car & 2 motorcycles cost 850,000 IDR, one way).
After we reached Lombok island(Lembar harbor), then we went to a hotel, because it's the wind that blew like crazy plus the heavy raining, we can't continue our journey straight to Gili Trawangan. Oh, the hotel was in Sengigi by the way. Not that far from Bangsal harbor, where we're heading the next day to take the boat to Gili Trawangan island(the boat charge a person 10,000 IDR. Chirping cheap!).
When I was on the boat, I was like: "whoa! golly-poop! the sea is soooo beautiful. it's blue, green, wavy, and make me sick"(crap, even writing about it, makes me getting dizzy). And I was engaged into a conversation with girls from Germany, and Sweden(TOO BAD I DIDN'T ASK 'EM TO DO MAKEUP WITH ME! They're so beautiful, some are blondes, and the Sweden girl has that red hair & pretty pretty piercing blue eyes!). They're on the vacation, or getaway I suppose, because they already been to Thailand, Malaysia, & Singapore, and after they get back from Gili, they will trolling around Asia for more adventures. We Indonesian, won't say we're on vacation if we go abroad for like, 2-3 months. It calls, GOING AWOL(absent without leave)! LOL
Okay, back to Gili Trawangan. The island is so quite. It's almost like a village.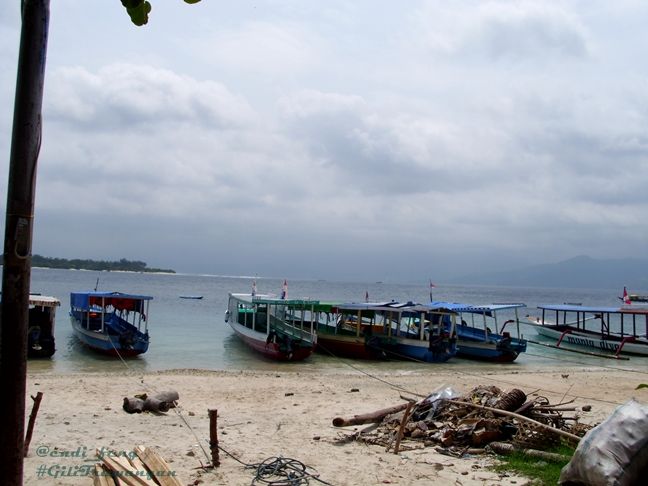 It's the harbor on Gili Trawangan
The thing that I like on this island is the white sand, blue sea, the fresh air, and the nuance of this island is so peaceful yet fun! Too bad I went to this island at the wrong season. It's a bit gloomy and rainy(because of this bad weather, I and family was almost trapped on this island for the next week, and my dad & mom's flight was due to 26th. GRRRREAT). So, on 24th I arrived at this goddess island. And on 25th noon, I gotta heading back to Lombok.
Okay, after we unload our things from the boat, we take Andong(horse carriage) to the bungalows that my brother booked(FYI, 2 Andongs cost 60,000 IDR for like 7 minutes walk! YAY?).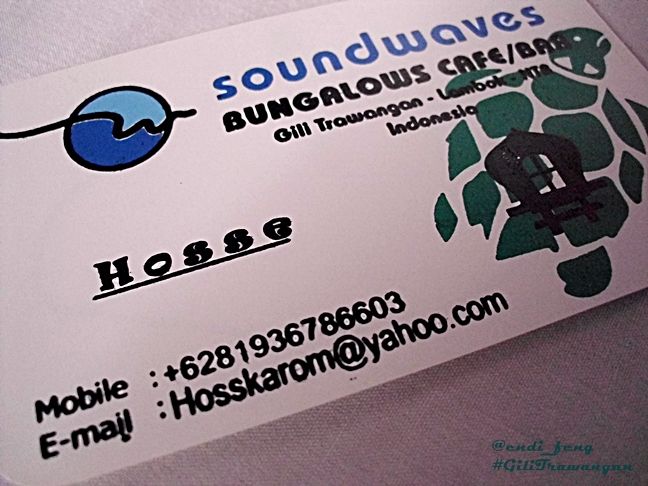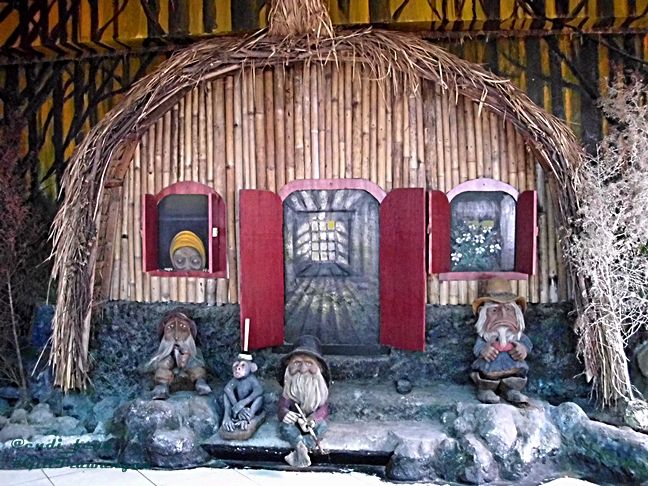 (above) the contact if you want 2 bungalows(with breakfast for 2 per room) for 500,000 IDR per night.
(below) the decoration of the bungalows' lobby/cafe/bar
PSSST! the bungalows are in front of a Turtle Conservation! CUTE CREATURES!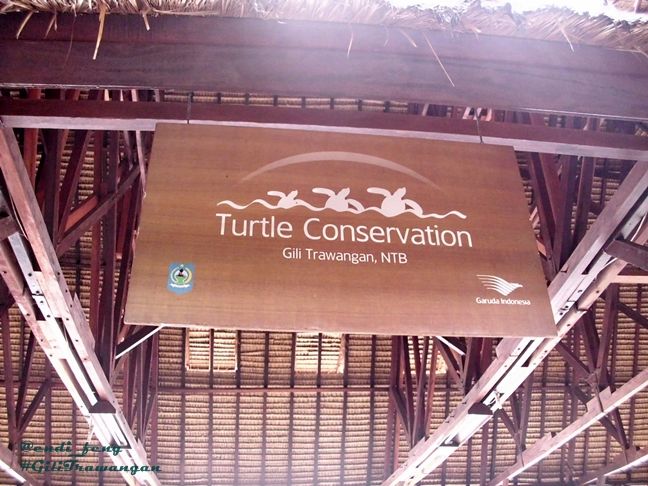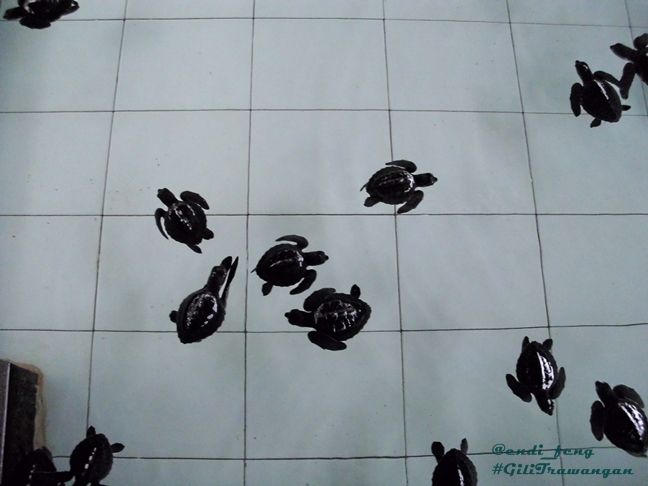 After loading my bags to bungalows, I waste no time to look around this island. I rent a bicycle from the receptionist of the bungalows for 25,000 IDR per day. Here are some pictures I took when I was biking.
The Pathway. We bike on sand, not easy am tellin' ya!
corals, seaweed, shell, white sand (no, am NOT taking those back home!)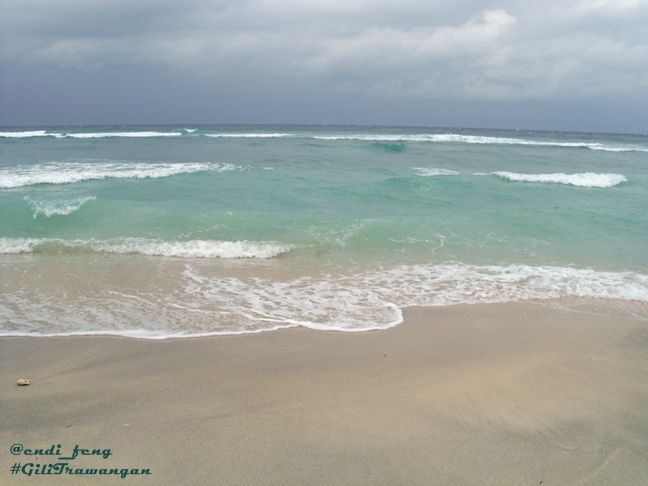 GLOOMY SKY, BLUE- GREEN SEA, WHITE SAND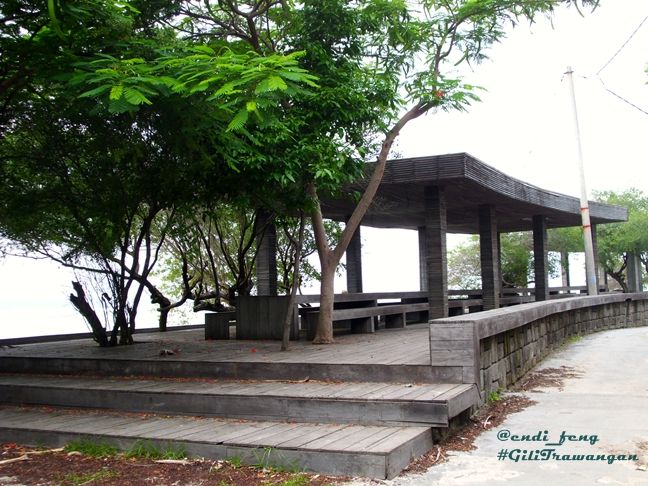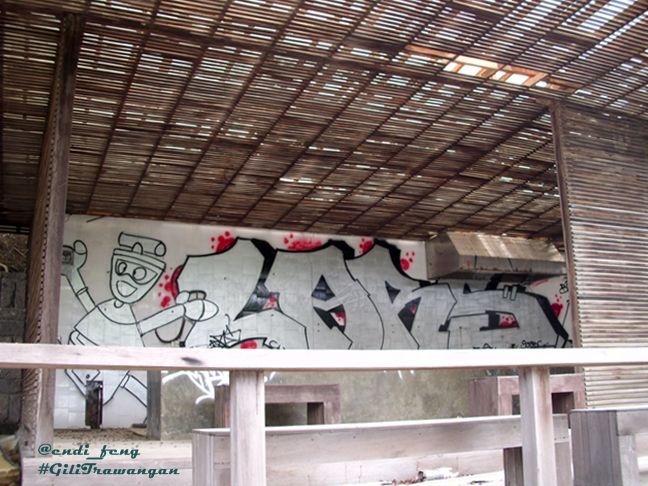 Abandoned restaurant and kitchen
HELLO, Gili Trawangan (smile)


Okay, here's the short story of me being here. After the biking journey circling the island, I just sit on the lazy chair by the beach. Enjoy the fresh air, eyeing hunks swimming and sunbathing(giggles), & of course read my friends' book! I and family didn't buy any local food though, so I don't know the price range of the food here. My mom insisted we eat her pork dish, so she brought a BIG pot of it to the island(Tun Nyuk, it's steam pork with salted pok choi, squid, and soy sauce. We even brought rice cooker too! LE SIGH). The Bintang beer is cheap though, for a big bottle, it's like 30,000 IDR. And, because it's a small island, which it's all about sun & sea(the indigenous even import fresh mineral water across the island, Lombok), the water for shower/toilet on this island is SALTY! Don't bring too much gadgets to this island, because the electricity is party-pooper. It's off on the daylight, and get back on when it's evening. The next day, we were heading back to Lombok island. Because the weather is bad, the official sailing is off of business. So, we have to rent a charter boat. It charges a lot! 500,000 IDR per boat! Fortunately, we can share the fee with the other passengers. YAY!
My friends(tweefellas) are the author of these books


Lombok, here we were, on 25th afternoon we arrived on a shore, 3-4 kilometers from Bangsal harbor(the bad weather make the boats can't harboring at Bangsal, the official habor Lombok-Gili). We stay at the same hotel the last time we were here, at Sengigi Raya. I forgot the name, but it sounds like: Athiti Sanggraha, right beside Menega Restaurant(branch of Jimbaran's). It was a bad BAD weather when I & family on Lombok, am telling you. At night, I can feel the quake whenever the waves hit the beach(yes, my room was in front of the beach). The sound of the waves gurgle, the strong blowing wind that make the windows creaking, it creep the hell outta me! I thought it would be a tsunami or something.
BUT I LOVE IT! It's a getaway with family time. After like 7 months without my ol mommy & daddy, finally I can spend time with them. *teary eyes* So, here's the pictures when I was at Sengigi.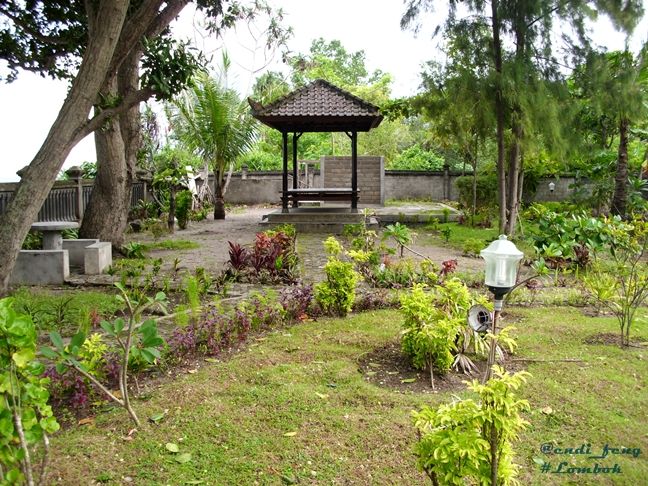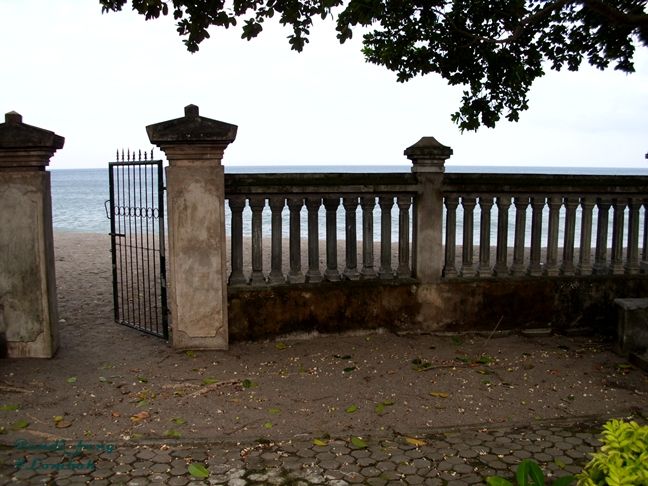 The Gate to the beach in front of my room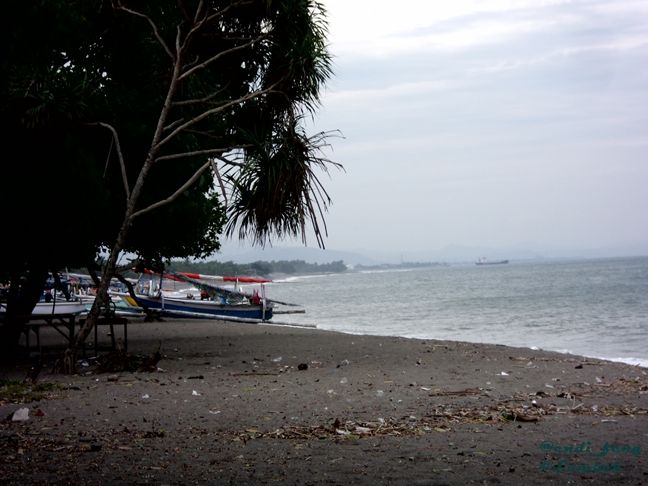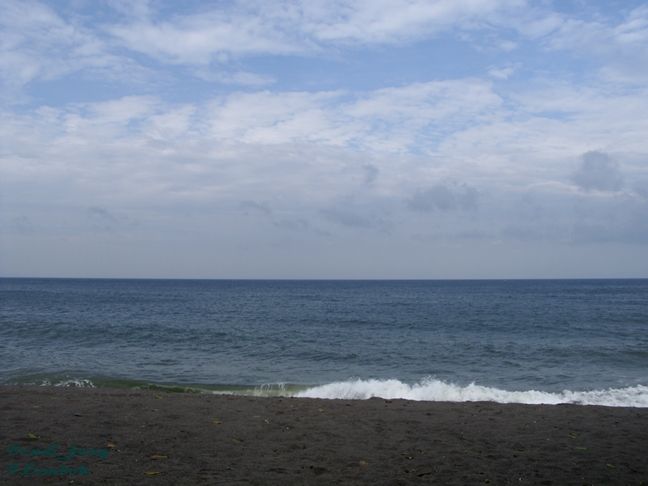 The Beach
The Sunset at Sengigi (from gazebo in the garden)


The last day on Lombok, I got a chance go to the city of Lombok, Mataram. I bought this souvenirs, original batik from Lombok, Batik Keker, and the 'Songket Tenun Tradisional'(traditional weaved fabric from Lombok).
(left) Traditional Weaved Fabric, (right) Batik Keker
It's my celebration of Lunar New Year. How about yours? Did you guys have fun? I did! Once again, Gong Xi Fa Cai, xin nian kuai le! Pin pin an an, wan shi ru yi...!
@endi_feng