I CHALLENGE YOU! - Vampy Ulzzang
Hi, makeup enthusiast..!
It's been like a month(take or give) since the last time I held a makeup challenge.
SO! For this time's makeup challenge, the theme is:
VAMPY ULZZANG
And this is how it looks like
LOL I know my posé was like 'OMG! Too sweet! Gotta vomit..'
HAHAHAHAHA
Just an FYI, I learned the poses thru this link:
Cute, yes? Hyaaa~
Anyway, to achieve this look, just to make sure you paint your face evenly with foundation or BBcream, powder it lightly, use lotsa hi-lighter on the C-section(brow bone to upper cheek), and tint your center lips with rosy/vampy lip stain.
Smoke up your eyes with earth-tone eyeshadow, vamp it up with glittery black eyeshadow/pigment.
Keep it light but vampy, tint your lips and gloss it for Ulzzang effect.
HOW-TO-ENTER(TWITTER USER ONLY!):
Follow my twitter, @endi_feng
On your twitpic caption, don't forget to mention me, and include hash #VampyUlzzang on it
Submission only thru twitter, sign up now if you don't have one [NO PROTECTED ACCOUNT PLEASE!]
Only the most recent makeup work counted as entries. The only way I can authenticate it is by manual watermark. Pose up with a paper with your twitter username, and the hashtag on it.
IF YOU DON'T FOLLOW THE RULES ABOVE, YOU'RE AUTOMATICALLY DISQUALIFIED!
And the prizes are: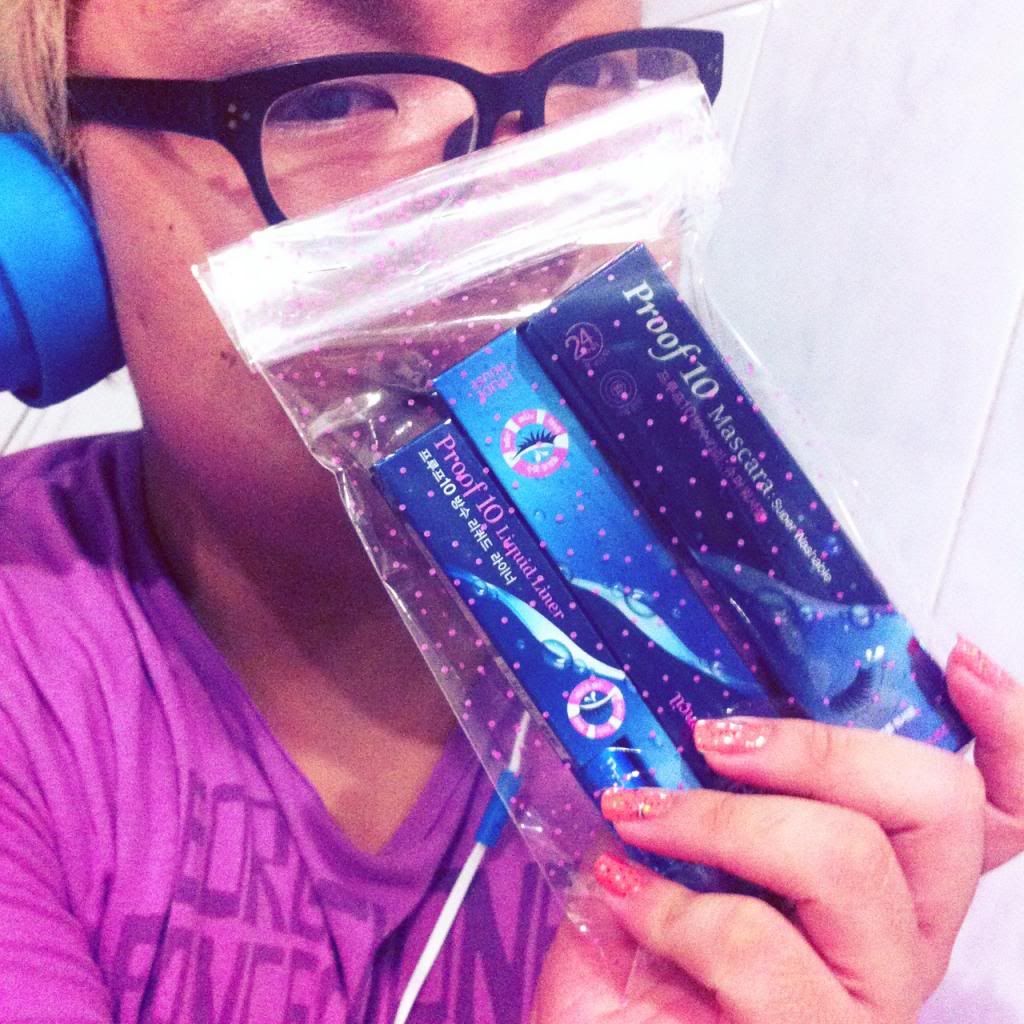 Etude House Proof10 eye kit! Liquid liner, pencil liner, and mascara.
A'ight, that's it..
Let's paint our faces!
I CHALLENGE YOU!
STARTS NOW,
WILL BE ENDED ON 10th of APRIL!!!
XOXO